You NOW:
struggling to make sense of unorganized materials scattered around the web,
no solid project in your portfolio,
no idea about how IT industry works and how to look for a job,
scared of quitting and wasting your time.
You AFTER this course:
well-organized understanding of Python, programming basics, common data structures and simple algorithms,
complex programming project in portfolio written on your own thanks to my guidance,
knowledge of what to do next to find a dream job,
many completed practice assignments boosting your confidence and problem solving skills.
A Course With Friendly Introduction for Beginners
Programming is one of the top high-paying skills you can develop in the comfort of your own home and learning Python is the best way to start! Python opens doors to Web Development, Artificial Intelligence, Machine Learning, Data Science, Cybersecurity and more. It's used to build amazing products in companies like Google, Facebook, Dropbox, Reddit, Spotify or Quora. Join me in this course and I'll help you master the most popular programming language in the world!


UNIQUE APPROACH TO LEARNING - THE COURSE DESIGNED USING FEEDBACK FROM STUDENTS
I prepared 10 modules, which are designed to take you from absolute beginner to having a complex programming project. Besides sharing extra resources that will help you navigate inside IT industry, I focused on giving you strong understanding of programming basics such as: variables, operations on different data types, type conversion, boolean operations, if statements, for loops, while loops, nesting of loops, methods and functions, functions scope, collections (list, sets, dictionaries, tuples), operations on collections, classes and more! Feel free to scroll down for complete learning path.
CLICK HERE TO SEE 17 REASONS TO LEARN PROGRAMMING
(AVERAGE SALARY OF $116K IS ONLY ONE OF THEM)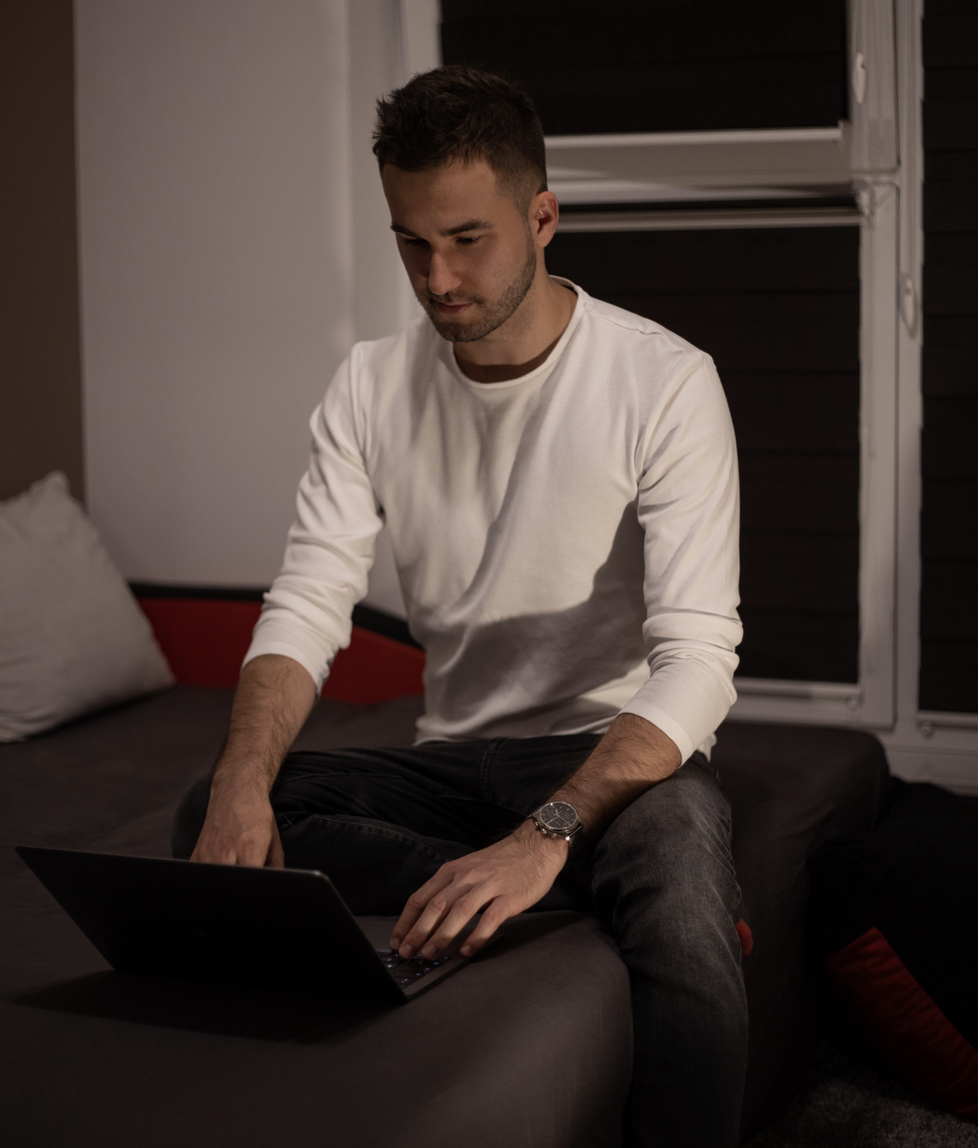 Your Tutor
Hi again! I'm Mateusz and I spent 4 years studying at the Faculty of Mechanical Engineering learning about pumps, gears, millers, pistons…I'm boring myself just writing about that. Somewhere along the way I started learning programming and fell in love with it immediately. Since then I failed and succeeded at many job interviews, was mentored and mentored myself, took part in the recruitment processes, met great coders, built life-changing (and shitty) products and all of that while having fun and being well compensated. I would love for you to experience it yourself, teach you as much as I can about IT and push you just a little bit harder when you're about to give up. Feel free to check my experience even more on LinkedIn, my personal blog, Medium and GitHub.
By Enrolling Today You Will:
Build a project, that you can share with your friends
Focus on practice using coding exercises
Learn and implement common algorithms by understanding computer science essentials
Use carefully prepared additional resources with helpful links
Get to know IT world thanks to special section with industry insights
Experience the course, which is based on students needs and feedback
Get a course taught by a professional programmer for a small fraction of a coding bootcamp cost
THIS COURSE GIVES YOU A CAREFULLY PREPARED PROVEN ROADMAP
This Course Will Help You If:
You like to focus on practice more than on theory
You have very little or no programming background
You want to know how IT world looks from the inside
You're looking for a place to start your programming journey
GET A JOB THAT TRULY STIMULATES YOUR MIND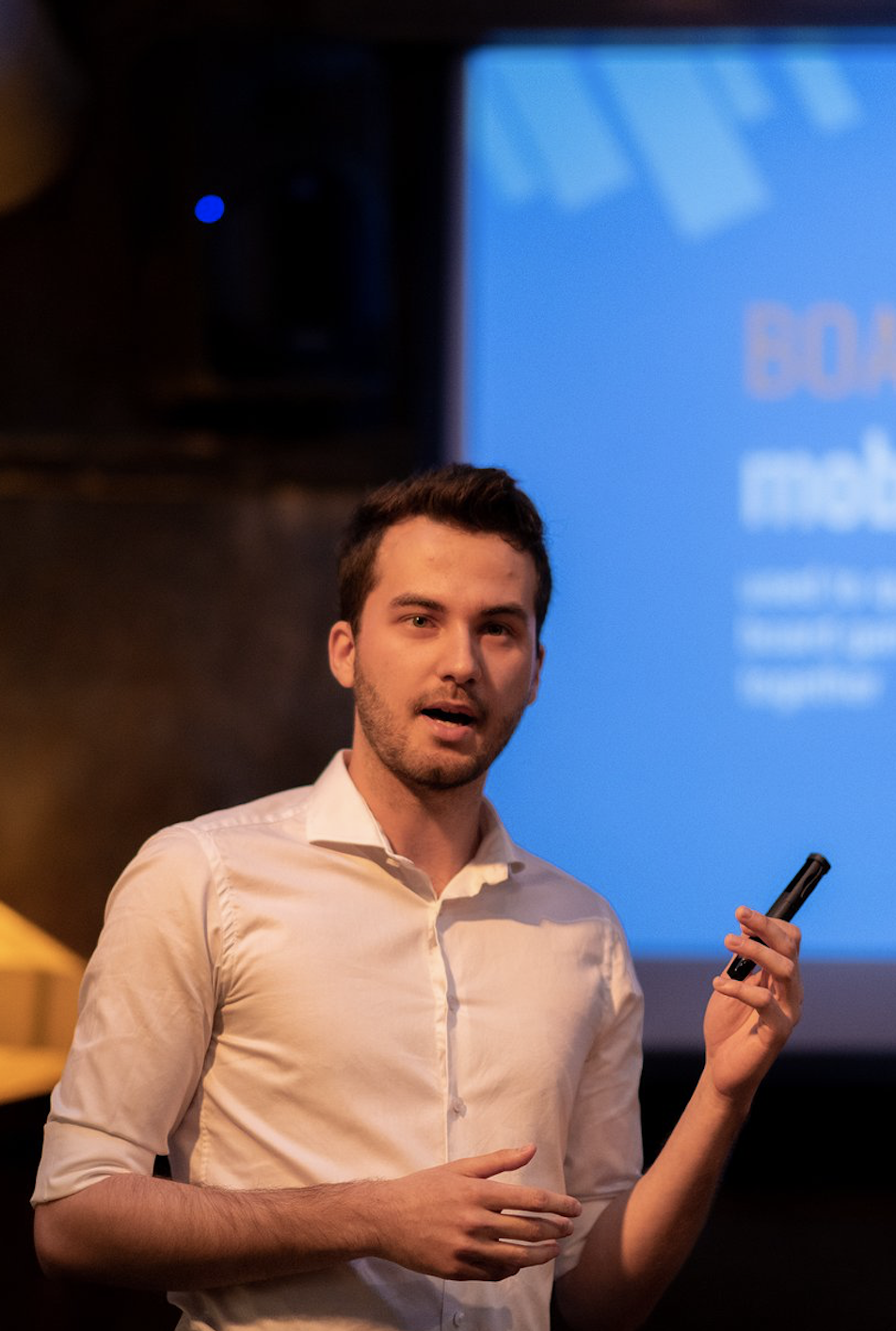 See What Others Are Saying
"It's rare that you come across standout multi-talent like Matt. I had the pleasure of having him as my mentor at the beginning of my career. Matt expertly fulfilled this role showing a lot of commitment, dedication, and ingenuity." — Daniel
"Mateusz is a great mentor with ability to clearly transfer knowledge. Using small steps, he helped me achieve a bigger goal - the desired career change. Mateusz is open and full of energy. He focuses on people, that's why working with him is absolute pleasure." — Natalia
"I'm lucky to have worked with Mateusz, an engineer who's not only interested in the software itself but also in his and his colleagues' professional growth." — Filip
Got Questions?
How exactly is this course based on feedback?
Before I started recording the course, it took me a lot of time to plan it out. I spent hours on talking directly with people, who were just starting their programming journey, as well as seasoned coders, but most importantly I conducted many successful surveys. Here are links to few of them: survey #1, survey #2, survey #3 and survey #4.
Will I get access to any online community, that can help me when I'm stuck?
Yes! In fact you can join it now if you want! Click here to go to my Facebook support group.
Why is this course not free?
I carefully calculated the price to take into account many factors. One of them is that I am still active software engineer (unlike many other course creators you'll find online). Creation of this course forced me to work during weekends and even take some non-paid vacations to be available for the participants. Also, my very first monthly salary I was offered as an intern (in Poland) after completing a similar course was over 15 times higher than the price of this course and yours can be even better. I am however sharing some of my knowledge for free on my blog and YouTube – you can check it out any time!
How can I contact you directly?
The best way to contact me is through this form or via my LinkedIn. I'm looking forward to helping you!
When does the course start and finish?
The course starts now and never ends! It is a completely self-paced online course - you decide when you start and when you finish.
How long do I have access to the course?
How does lifetime access sound? After enrolling, you have unlimited access to this course for as long as you like - across any and all devices you own.
What if I am unhappy with the course?
I would never want you to be unhappy! If you are unsatisfied with your purchase, contact me in the first 30 days and I will give you a full refund.